Tonight was quite warm for this time of year (almost 15C), but the omnipresent mist reminded me of the time of year. This is a walking path (unofficially known as the lovers' lane) at the edge of the Old town, overlooking Zagreb.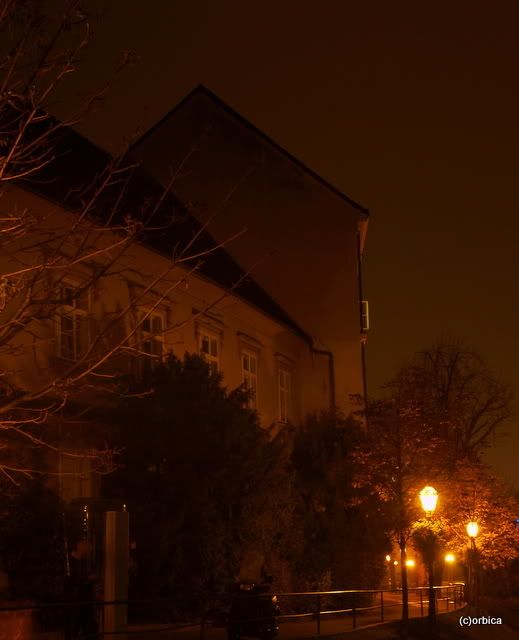 Btw, the photo only looks slightly out of focus because of that mist.
Panoramic view as seen from this walking path is coming tomorrow :).