Inside the Old town, next to the Stone gate, there's is (as far as I know) the oldest pharmacy in Zagreb (14th ct). Their windows boast old decoration, though the feeling is lost when you enter it - then it's a typical modern pharmacy... the building has been renovated many times since then, but the place of this pharmacy is the same as the original one and it continues its legacy.
The crest above the entrance says "k crnom orlu" which means something like "at black eagle's". This eagle, I'm guessing, might be some left-over from Austrian-Hungarian monarchy. Right below is the official (but old) crest of Zagreb. I'll leave its explanation for some other time.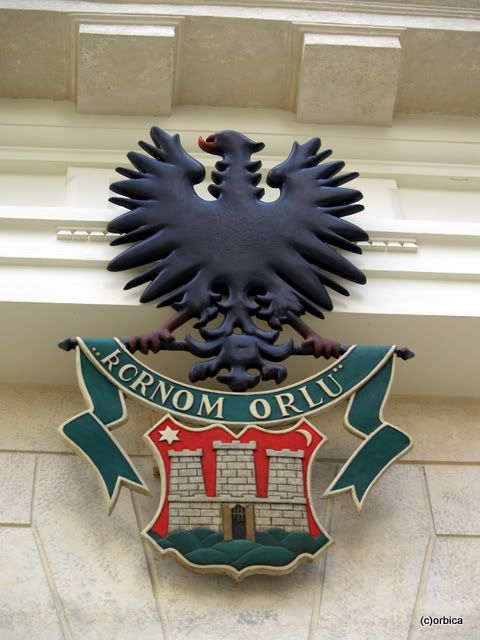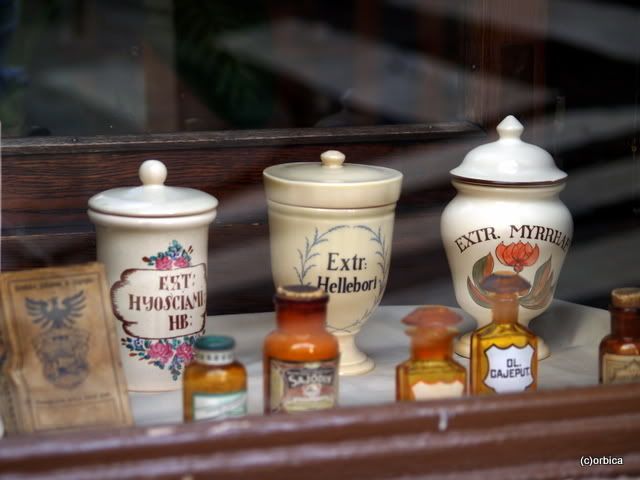 FYI, the oldest pharmacy in Croatia is in Dubrovnik (dating from beginning of 14th), and it's the 3rd oldest pharmacy in Europe.