This is a building of what used to be National University Library, but is now the main Croatia state archives. The building dates back to 1913 and represents a piece of work by Rudolf Lubynski (early secession style):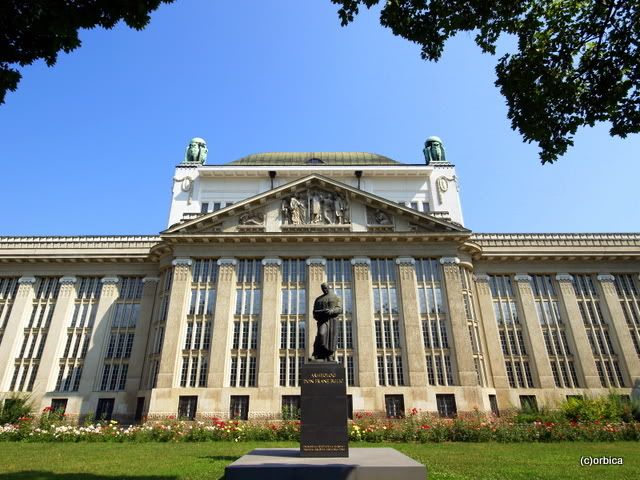 The owls overlook the surroundings from each corner of the roof:
This building is right across the Botanical garden and is open for visits. Of course, there's a
virtual walk
as well.