Most of my afternoon today was spent at a pizzeria, Oro-goro, some 30min drive up north from Zagreb, in a village Oroslavlje. This pizzeria is getting more and more popular among people from Zagreb, not only because of incredibly good pizzas, but also because of a large playground kids can use while the adults spend time talking... The rustic style of the setting makes this a wonderful place to spend an afternoon. Also, it creates many candid photo opportunities. :)
Very cool bar stools: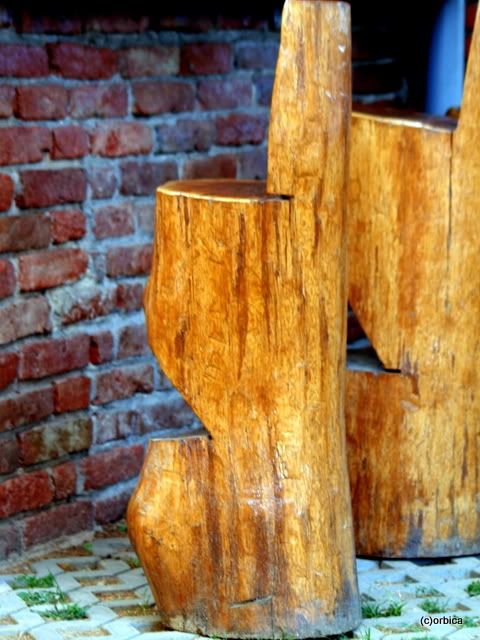 Small parts of tree trunks, used and children's chairs as well as toys (apparently, kids love to roll and push them around):
--
Bonus photo, Emina with her daughter: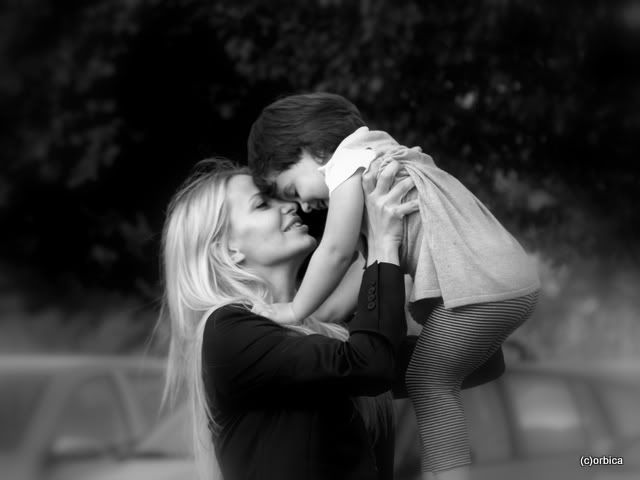 PS. The photo was taken with Emina's consent, so please do not use/copy/post it without my permission!