The main cemetery in Zagreb, Mirogoj, is considered one of the most beautiful in Europe. It was designed by Hermann Bolle and boasts a monumental 500m long neo-renaissance arcade with 20 domes. Mirogoj Cemetery is also an open-air art gallery featuring works by famous Croatian painters & sculptors...
The main entrance: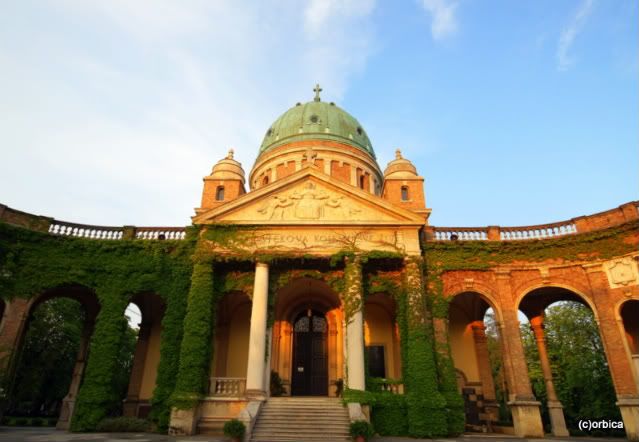 The same entrance as seen from behind:
One of the sculptures:
A monument for the fallen WWI soldiers:
Detail in front of a tiny chapel in the middle of the cemetery:
PS. These are also your bonus photos until Sunday, since I'm going for a short weekend visit to the island of Pag.